I don't know how long that this drag me in.
May be after I see her smile.
"Grace Park" the actress that casts as "Number Eight" in Battlestar Galactica.
for more about her check out many "Battlestar Galactica" and her fan sites.
Don't ask me that you know she already has a husband.
That's never a point for me, cos I don't think whatsoever in personal.
Just love her casting only.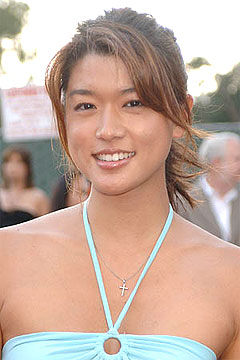 Also she casts as an officer in C&C 3 also.